Food Preparation - Colour Coded System
Date Posted:10 December 2018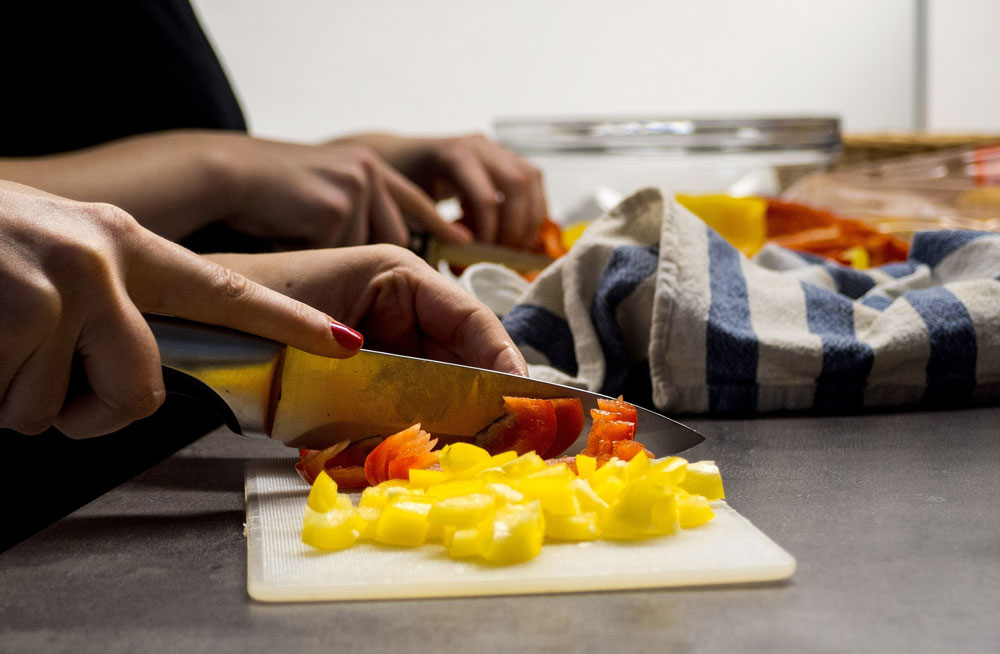 Keep Food Separate! The best way to prevent cross contamination is by using the Colour Coded System.
Download NSW Food Authority PDF
How Does The Colour Coded System Work?
The Colour Coded system works by using dedicated coloured kitchen implements to prepare certain types of food. This allows users to keep different types of food apart, for example preparing cooked meats on a brown board and uncooked meats on a red board.
Colour Coded Utensils include:
Colour Coded Tongs – Tongs are essential in all kitchens and are widely used for all types of food.
Colour Coded Knives – Use the correct knife every time and avoid food poisoning in your establishment!
Colour Coded Chopping Boards - Colour coded chopping board sets helps employees to identify quickly which chopping boards should be used for a specified food. See the full range here
Colour Coded Brushes – it is imperative that your cutting boards are cleaned with the same coloured brush. This prevents spreading contamination between cutting boards.
The Colour Coded Recommended System:
Just click to download our printable chart.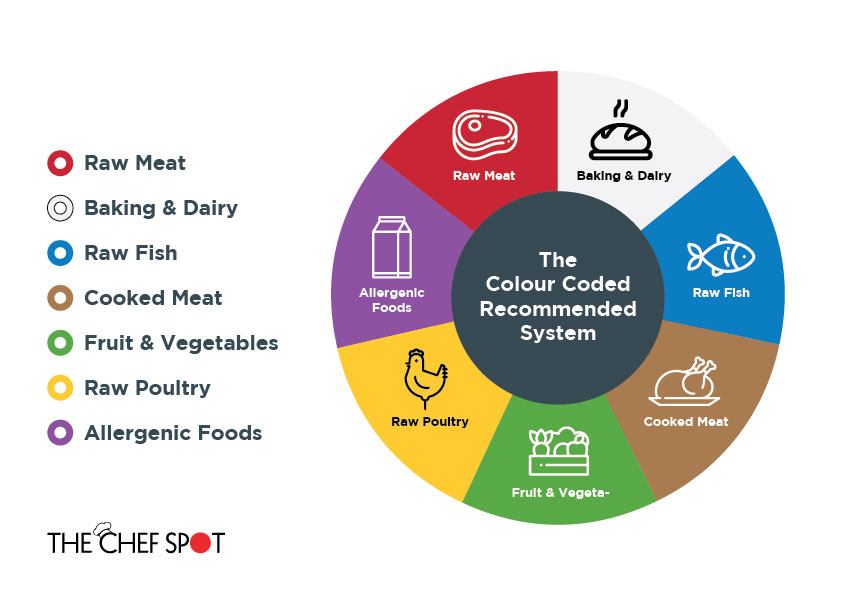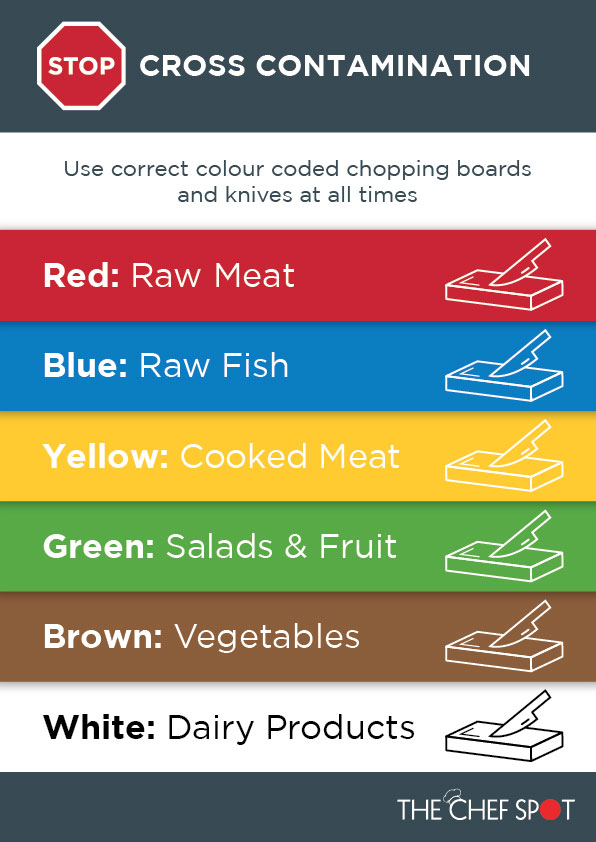 ---
Leave a comment