Cleaning & Hygiene - Colour Coded System
Date Posted:11 December 2018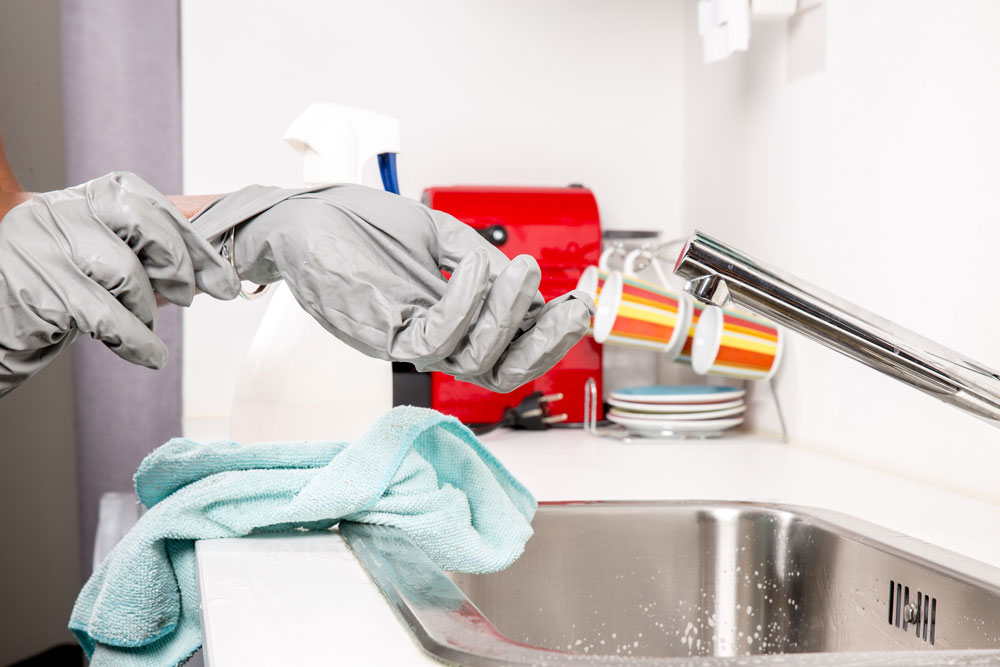 The purpose of Colour Coded Cleaning is to prevent cross contamination during the cleaning process.
The identification of cleaning equipment utilised in the different areas of a facility is considered essential. Clear identification, by colour coding, of the various items of cleaning equipment is considered the most effective method of restricting use of equipment to individual areas.
Toilets/Bathrooms/Dirty Utility Rooms - RED

General Cleaning - BLUE

Kitchen/Food Service/Preparation Areas - GREEN

Infectious/Isolation Areas - YELLOW
All items of equipment used in the various abovementioned areas are to be colour coded as indicated. Equipment includes - mops dry, mops wet, mop handles, buckets, wringer buckets, gloves, cloths.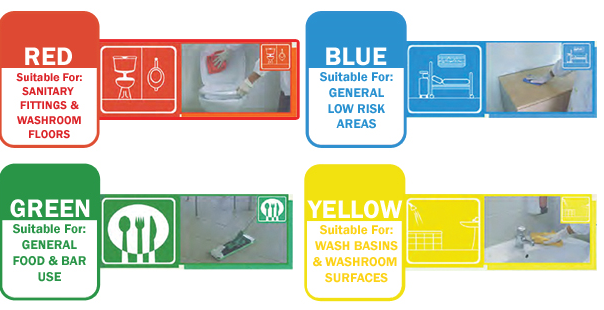 Download our handy printable Cleaning & Hygiene - Colour Coded System Chart!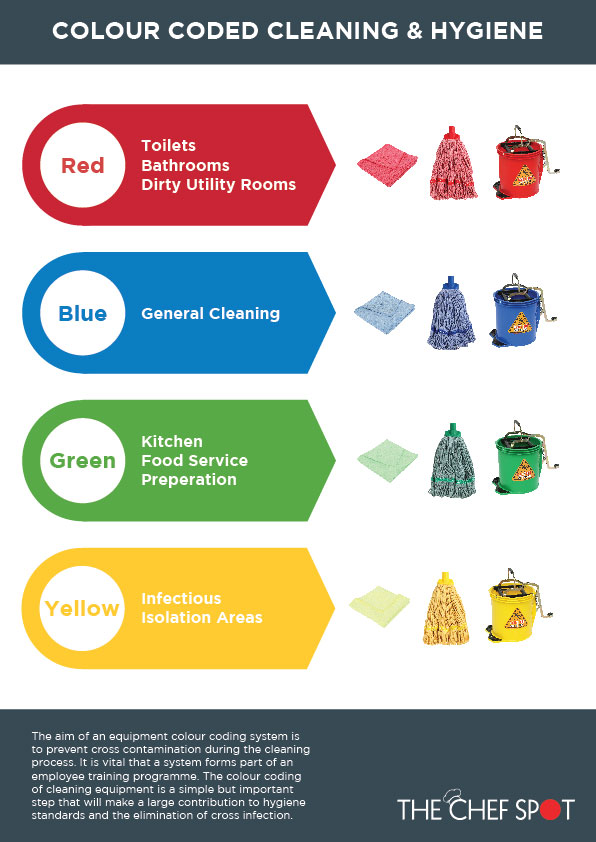 ---
Leave a comment